YOL CAREERS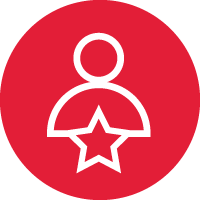 YOL Account Executive
About YOL
YOL delivers transformative learning and scalable wellbeing experiences for professionals and teams. Our programs combine wellbeing training, mindfulness and resilience training, and service engagement as a foundation for highly impactful leadership development.
Our mission is to nourish and ignite. Our vision is to live in a more conscious, connected and generous world.
Drawing on evidence-based science, our programs are offered online, offline, on-site and off-site, and designed to elevate compassion, performance, and productivity. Companies work with YOL to successfully accelerate the development of high potential talent, align diverse and distributed teams for success, and prepare the next generation of women in leadership, among other use cases.
If you're looking for an opportunity to have fun, work with like-minded people passionately dedicated to a worthwhile mission, and help build an inspiring and impactful company, product and workplace, you are in the right place.
Skills
Sales, Sales Development, New Business Development, Closing
Compensation
Competitive package commensurate with experience and, eventually, potential for equity participation. Initially, commission-based with unlimited upside.
Other perks include:
Work mostly from home with flexible schedule. Full-time and part-time opportunities available.
Attend YOL customer experiences around the world
Cool SWAG!
Role Summary
YOL Account Executives are quota-carrying salespeople responsible for closing new enterprise deals. They generate new business opportunities by targeting and researching new enterprise accounts, qualifying and developing opportunities, and structuring and winning customer deals. AEs conduct high-level conversations with senior executives about their business, their talent development issues, and their organizational goals and values. Successful AEs are self-motivated and driven individuals who are goal-oriented, methodical, tenacious, able to grow accounts, and can fully embody our mission to nourish and ignite.
Roles and Responsibilities
Manage the sales cycle from business champion to the CHRO/CPO/CFO/COO/CEO level. Develop new business, negotiate and close deals
Required Skills and Experience
Minimum 4-5 years of sales experience (with 2+ years of quota carrying enterprise sales experience, HR or L&D sales experience preferred)
Experience managing and closing complex sales cycles
Strong customer references preferred
Previous sales methodology training and CRM experience
Track record of over-achieving quota (top 10-20 % of company) in past positions
Excellent written/verbal communication skills
Authentically present the special value of people enriching sharpness of focus, absorption in moment, productivity, commitment to principles, and senses of purpose and community
Strong problem-solving skills and demonstrated ability to overcome objections
High energy, positive attitude, and ability to take initiative
Comfortable working in a fast-paced, frequently changing and evolving environment
Ability to multi-task, prioritize, and manage time effectively towards individual goals
Strive to be best version self, including as a member of organization, communities and broader environments.
4-year College degree required
This position has advancement potential within the sales organization and the compensation includes an uncapped commission structure.