Our mission is to nourish and ignite. Our vision is to live in a more conscious, connected and generous world.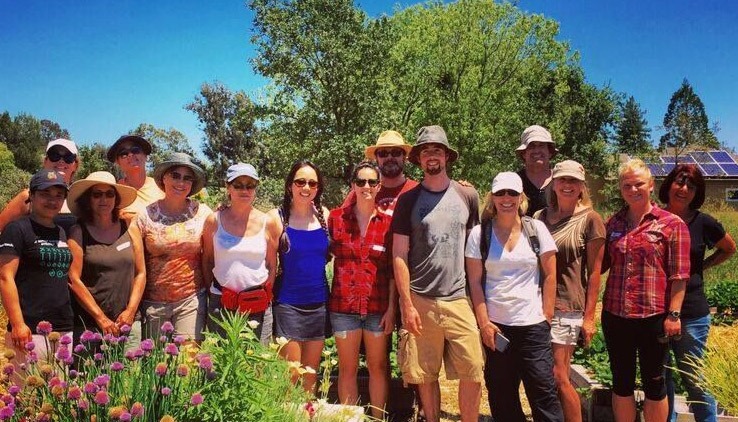 About YOL
YOL (rhymes with soul) is Turkish for the path, the road, or the way.
Founded in 2014, YOL delivers transformative learning and scalable wellbeing experiences for professionals and teams. Our cohort-based programs combine wellbeing training, mindfulness and resilience training, and service engagement as a foundation for highly impactful leadership development.
Drawing on evidence-based science, our programs are offered online, offline, on-site and off-site, and designed to elevate compassion, performance, and productivity. Companies work with YOL to successfully address burnout and stress; accelerate the development of high potential talent; align diverse and distributed teams for success; and prepare the next generation of women in leadership, among other use cases.
Our Best-in-Class Team
Melissa Andrada

Experience Lead & Facilitator

Melissa is passionate about collaborating with diverse leaders and teams to drive inclusion and transformation at scale. As a queer Filipina American born in Nigeria who came to the States as an undocumented immigrant, Melissa brings an interdisciplinary, multicultural approach to the workplace where creativity, diversity, and strategy intersect.

Miriam Bekkouche

Facilitator

Miriam Bekkouche is a sought-after workplace mindfulness expert, having worked with dozens of teams, Fortune 500s, and government agencies on 3 continents since 2014. Her approach is inspired by her decade-long career with the Canadian Foreign Service and 4 years within NYC's dynamic tech start-up and investor community. In 2016, Miriam completed a TED Residency & TED Talk to explore the intersection of meditation and leadership in global problem solving.

Michelle Bouvier

Experience Lead

Michelle is a somatic educator, GYROTONIC® trainer, certified yoga therapist & teacher trainer devoted to sharing embodied practice as a resource for personal & collective resilience. She empowers clients to understand the mechanisms of body-mind practices through the meeting of modern science & ancient wisdom, sharing teachings that have guided her life for 30 years. Michelle specializes in movement meditation that builds sustainability in the body while balancing the nervous system.

Kelley Busby

Experience Lead & Operations

Kelley is a creative, resourceful and award-winning film/tv producer and communications professional. With 20 years of mindfulness/meditation practice, she is also a Kripalu-certified Yoga Instructor who leads classes and retreats. Her background as a producer helps with her work in operations for YOL and she enjoys helping bring balance, strength and peace to others both online and out in nature.

Marc Champagne

Facilitator

Marc is a mental fitness strategist who unpacks the best practices of some of the most successful and brilliant thinkers in the world to bring clarity, intentionality, and possibility. He is the author of Personal Socrates, a best-selling book exploring the pointed questions that stimulate our mental fitness and teach us how to direct our internal narrative to work for us instead of against us. Marc is the host of the top 50 ranked podcast Behind The Human, and also co-founded the journaling app, KYO, which reached 87 million people.

David Cherner

Co-Founder & CEO

A serial entrepreneur, David founded and led several health services, research and advisory firms. He's also been a leader in venture-backed growth, public and mission-driven companies, including serving on the executive team of Vicinity Corp. (acquired by Microsoft) through its $120M IPO.

Damon Clark

Predictive Index

Originally from the United Kingdom, Damon has led cross-functional teams for multinational companies including Fujitsu Siemens, Acer, EMC, and Hubspot in the UK, Italy, UAE, and the United States. After a 2-year stint with Predictive Index, Damon is now a talent optimization consultant helping organizations find, retain, and develop talent and align teams with strategy.

Nancy Dionne

Operations

Nancy is an award winning documentary filmmaker and photojournalist as well as an adventure travel pro who brings operational experience from GeoEx in San Francisco and Rim Tours in Moab, Utah. She spends her creative time producing documentaries in California and New York and can be found at Lincoln Center or off the grid in nature.

Jason Gant

Experience Lead & Facilitator

Jason is an adversity, mental skills training, and mindfulness coach with 10+ years of experience working with students, athletes, and collegiate teams. A learning designer and experience curator, Jason's philosophy promotes and supports healthy and inclusive communities and workplaces.

Courtney Harrison

Facilitator

Courtney has over 20 years of business experience in the areas of innovation, culture and change leadership. She has taught executives at companies such as Juniper Networks, American Express and SmithKline Beacham Pharmaceuticals and is also a certified executive coach.

Kjartan Jansen, MA, CFA

Facilitator

Born and raised in Norway, Kjartan is passionate about the intersection of finance and wellbeing. He supports clients in navigating the complex landscape of wealth, communication and relationships. With over two decades of experience in economics and investing, he merges financial acumen with interpersonal communications skills to help individuals and families define their values, enhance their financial literacy, and live more meaningful lives.

Marlis Jansen, MA, LMFT

Facilitator

Marlis is a licensed marriage and family therapist and certified coach with specialized training and experience in financial psychology and behavioral finance. She is keenly interested in the key determinants of decision-making and how people make decisions that impact their wellbeing. For the last decade, she has been focused on the identifying and relational drivers that get in the way of joy, purpose and financial freedom. Through her practice, Graddha, she consults with individuals, couples, families, family offices and financial advisors.

Zanette Johnson, PhD

Director of Learning & Facilitator

Zanette Johnson PhD, YOL's Director of Learning, helps teams increase engagement, wellbeing, and effectiveness, as they bring their shared values to life. Drawing upon her background as a neuroscientist and her 25 years as a mindfulness practitioner, Zanette teaches leaders to stay relaxed and consistent as they build alignment between their daily actions, shared values, and future goals.

Andrea Manitsas

Experience Lead

Andrea is known for her spiritual classes and retreats that combine a lot of soul and a fierce flow. She has studied with Janet Stone, Jason Crandell, Jasmine Tarkeshi and Jai Uttal, and is an ambassador for Lululemon

Erik Mazziotta

Facilitator

Erik Mazziotta is a leadership consultant and executive coach specializing in transformational leadership development, team performance, and coaching programs. After a 24-year career with Citibank, Erik has worked internationally building leadership capabilities at organizations including Amazon, Google, and MD Anderson, among others. Complimenting his corporate focus is his work as a spiritual healer, helping individuals understand, maintain, and heal their mental, emotional, and physical energy systems.

Nadine McNeil

Experience Lead

Nadine has worked in challenging environments across the globe, providing key services as part of UN emergency response efforts, community development and logistical operations for over 20 years. Her own threat of burnout led her to yoga. She facilitates integrated workshops that combine her Sivananda, Kripalu and Baptiste trainings with leadership development.

Ramekon O'Arwisters

Experience Lead & Facilitator

An artist and meditation instructor, Ramekon began meditating as a teenager. While at Duke University, he began to explore the impact of art and spirituality on issues of social justice, race, and culture. In 2012, Ramekon founded Crochet Jam, a community art event steeped in the African-American tradition of weaving in a calm and non-judgemental environment without rules or limitations. He is also the airport-wide Mindfulness Meditation Instructor at San Francisco International Airport, where he started the program in 2013.

David Perls

Facilitator

David Perls is an executive coach, mindfulness teacher, and leadership facilitator. After spending the first half of his career in senior strategy roles at eBay and Landor, David's work today is focused on enhancing conscious leadership through mindfulness. David graduated from the University of Pennsylvania and is a Certified MBSR Teacher through the Brown University School of Public Health.

Jackie Richards

Co-Founder, Facilitator & Experience Lead

Jackie has worked with local and international communities for over a decade, in community mental health, social services and school settings. She holds a MA in somatic psychology and is also an experienced yoga instructor.

Gitta Sivander

Facilitator & Experience Lead

Gitta is a somatic executive coach for individuals and organizations. She has been an international communications and presentations coach for over a decade. Yoga has been her passion for over 30 years and and it complements her daily mindfulness practice. Gitta's global experience of living across 3 continents, and her quadrilingual upbringing adds greatly to her multi-cultural insights.

Mira Valeria

Experience Lead

Mira's classes are rooted in gratitude—to self, to others and to all teachers. A student of Jason Crandell and Rusty Wells, her teaching is steeped in precision, mindfulness and Bhakti—the practice of love, surrender and service. She's also a Yoga in Action leader for the non-profit organization Off the Mat, Into the World.

Shannon Wallis

Advisor & Facilitator

Shannon is a leadership consultant and facilitator who coaches leaders to transform companies, organizations and communities. She has worked extensively with Amazon, Coca-Cola, Google, Guidehouse, Zillow Group, and Grameen Foundation. She is the former global leader of High Potential Leadership Development at Microsoft and author of WE the Change: Launching Big Ideas and Creating New Realities.

Kari Zabel

Co-Founder & Experience Lead

A certified Jivamukt teacher, mentor and health coach, Kari has taught meditation and yoga since 2003. She leads workshops, teacher trainings and retreats worldwide and has extensive experience helping grow social justice non-profits.
Advisors
Nora Abdoun, PhD

Advisor

Nora is an organizational psychologist with 15 years of global corporate experience helping leaders, teams and organizations identify, create and reshape their ways of working. Her focus is on evolving organizational cultures through systematic and sustainable behavior change. Previously, she led global talent management at Asana, and has held various organizational development roles at Salesforce, StubHub/eBay & PayPal.

Julia Jahn

Advisor

Julia is an empathetic leader, executive partner, community architect, coach and program designer. For the last six years she has led Culture and Wellness at AKQA, a leading global brand agency. A veteran YOLer, she also participated in the very first YOL experience nearly six years ago.

Sari Miller

Advisor

Sari Miller has been a lead investor, partner and president in numerous start-ups, funds, companies, and social ventures. In the last decade, she has focused on impact-for-profit ventures. She serves on the boards of Purpose and Digital Divide Data, and as an advisor to Code Ocean and Biotia Inc. Sari regularly speaks at the UN, World Bank, Milken Institute, World Economic Forum, and at multiple universities. She graduated from Barnard College, Columbia University, and holds an MBA with distinction from The Wharton School, University of Pennsylvania.

Marilyn Nagel

Advisor

Currently Chief Learning Officer of SAMI, Marilyn has served as CEO of Watermark, Chief Diversity Officer at Cisco, and Director of Operations Training at Amex, among other roles. She's a recognized thought leader in executive development and learning, and frequent contributor to Huffington Post, Forbes, Fast Company and HBR.

Michael Nieling

Advisor

Michael is a designer, educator, father, and full-time cyclone of energy. He is the creative director and founder of Ocupop and advisor to and investor in multiple impact-driven companies. Michael also serves on the executive committee of the Sierra Club and sits on the board of Sustainable America.

Dawn Nott

Advisor

Dawn is a people leader and integral coach based in Silicon Valley, where she's currently a Partner of People Practices at Andreessen Horowitz. The founder of BlueHive HR, she's spent the past 17 years leading People teams for companies like Wish, Zenefits, Yammer, and Microsoft. Dawn is a certified Kundalini yoga teacher, longtime meditation practitioner, and YOL alum. She has a B.A. from U.C. Berkeley and is completing her coaching certification with New Ventures West in 2022.

Elizabeth Pierce

Advisor

Elizabeth is dedicated to driving a progressive learning culture throughout organizations to meet company, customer, and employee goals for strategic growth. Recently named one of the Top 50 Leaders in Learning and Development, her experience ranges from large-scale organizations such as Oracle and Walmart eCommerce to hyper-growth startups TaskUs, Uber, Eventbrite, Glassdoor, and Zenefits. A veteran YOLer, Elizabeth participated in the very first YOL Women's Leadership Intensive.

Shannon Wallis

Advisor & Facilitator

Shannon is a leadership consultant and facilitator who coaches leaders to transform companies, organizations and communities. She has worked extensively with Amazon, Coca-Cola, Google, Guidehouse, Zillow Group, and Grameen Foundation. She is the former global leader of High Potential Leadership Development at Microsoft and author of WE the Change: Launching Big Ideas and Creating New Realities.
YOL Careers
If you're looking for an opportunity to have fun, work with like-minded people passionately dedicated to a worthwhile mission, and help build an inspiring and impactful company, product and workplace, you are in the right place.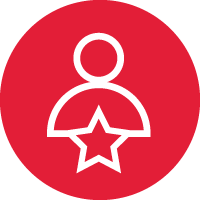 YOL Account Executive
Don't see a match?
We would still love to hear from you. Give us a shout!
Contact YOL